Blog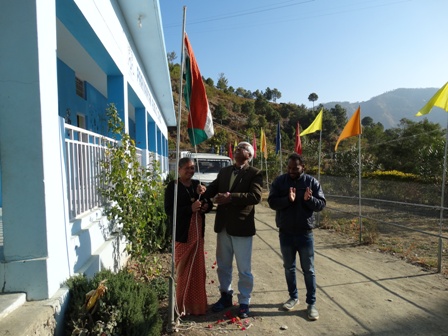 Republic Day
Parivartan School celebrated the Republic Day 2018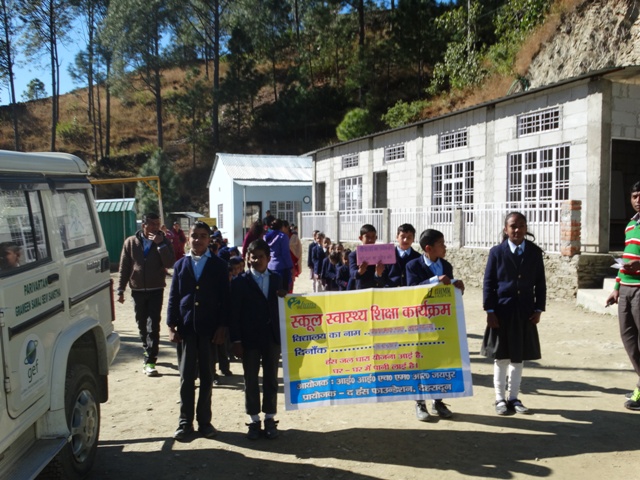 Hansdhara scheme
Hansdhara scheme for drinking water to Village Kanda and all institutions in village
The Hans Foundation Delhi is playing a vital role in the rural development in Uttarakhand in the fields of health, education, environment and now drinking water and sanitation programme. An awareness campaign is organized in the Parivartan Public School yesterday. The kids of the school marched to the village and motivated villagers for the sanitary habits to improve their health.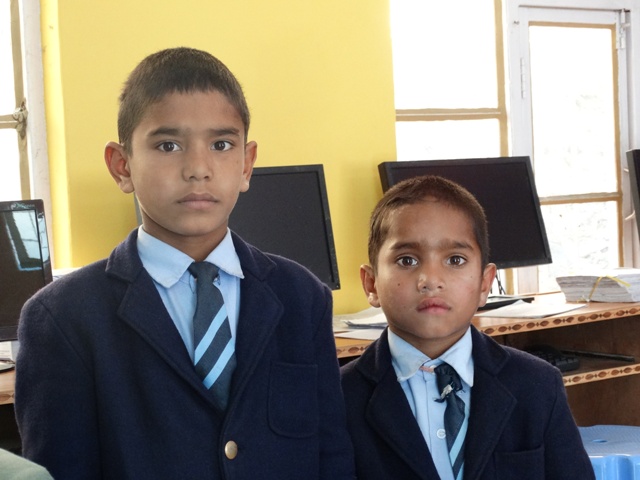 Ojas and Tejas
Ojas and Tejas are the students of our school. A heart broken grief has fallen on the family. Their father Kamal Dabral has passed on an road accident on 1st Nov. this year, no one is to support these kids and their widow mother who is totally illiterate and having no source of earning. We are supporting them in their studies. But need is their other requirements.
Some one who wants to help them, please contact us.
PARIVARTAN
Practical & Research in Agriculture and Rural Technology
Address: Village Kanda, Block Kot, District Pauri Garhwal Uttarakhand. India 246148
Tel: +91 1368 229039 Mob: 9917865085, 86, 9720989541
Email : parivartan@pgsss.org ; parivartan.uk@gmail.com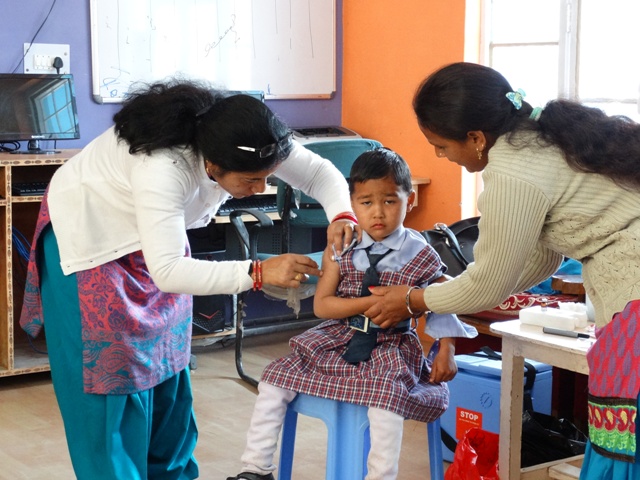 MR Vaccine to PPS students at the school
There are few students in this area because massive migration has swiped out the population from here but the organization is trying to give education to the rural kids as in the cities and towns. They are being given other facilities too.
Children day celebration at Parivartan school
"Chacha Nehru" is remembered in Parivartan Public School today for his dedications for the country and also remembered for so many mistakes as Kashmir like Issues for what India is paying a lot since the independence.
Our rural kids are celebrating the day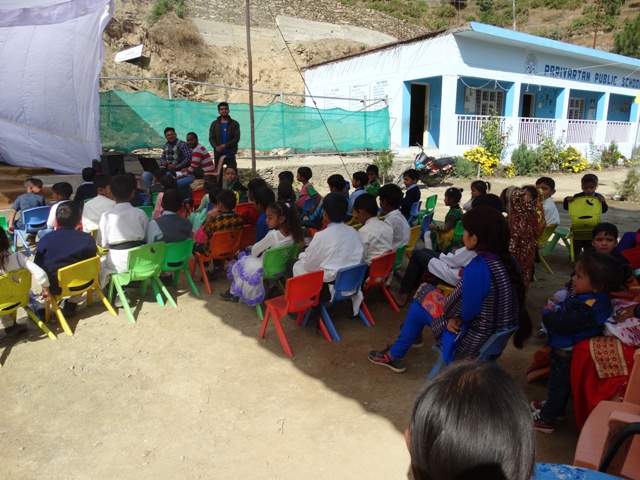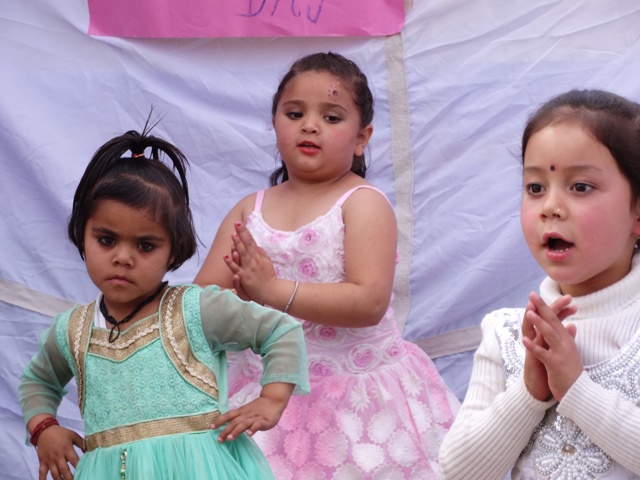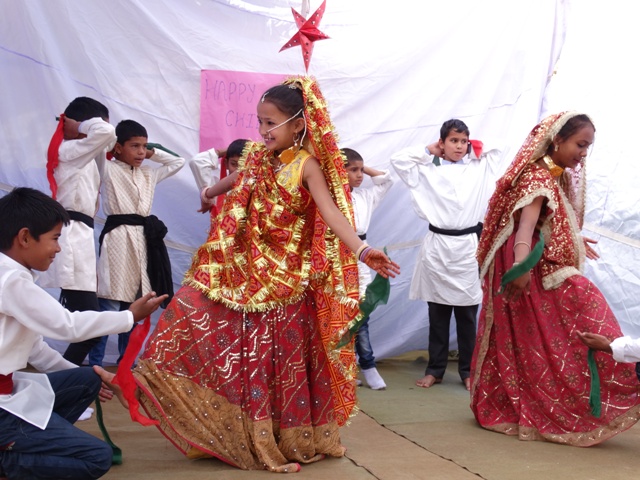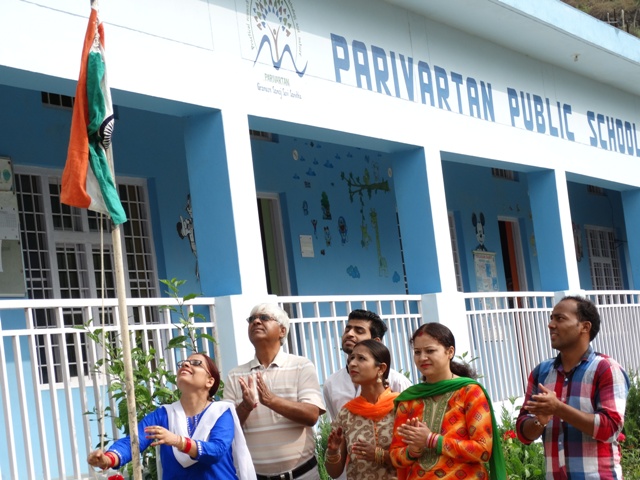 GANDHI JAYANTI AT PARIVARTAN
Father of The Nation Mahatma Gandhi is a symbol of independence, remembered by the school today. Simple living and high thinking is being followed by this rural community. We have very little resources but we are trying to shape the future, although very small shape but expectations are very high. We are very thankful to our dedicated team who have been accompanying us in our special motto to give value based and equal education to the kids of this remote part of Pauri Garhwal, from where a massive population has been migrating to the cities and towns to seek better facilities for their young as education, health facilities and other civic amenities. But other hill states are doing well in comparisons of this new state.
The government whether it may be state or central must develop infrastructure here for the survival and development of the residents of this area. We don't expect heavy industry here but IT hubs may be developed here because we have good human resource and natural resource as well. Strong will power of the politicians is required if really " Achhe Din" required here.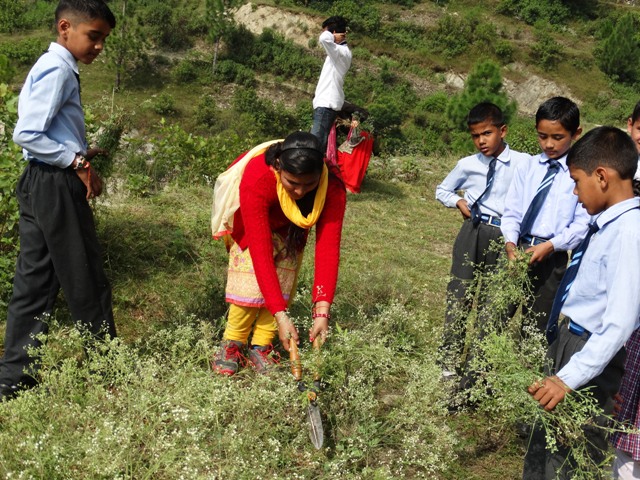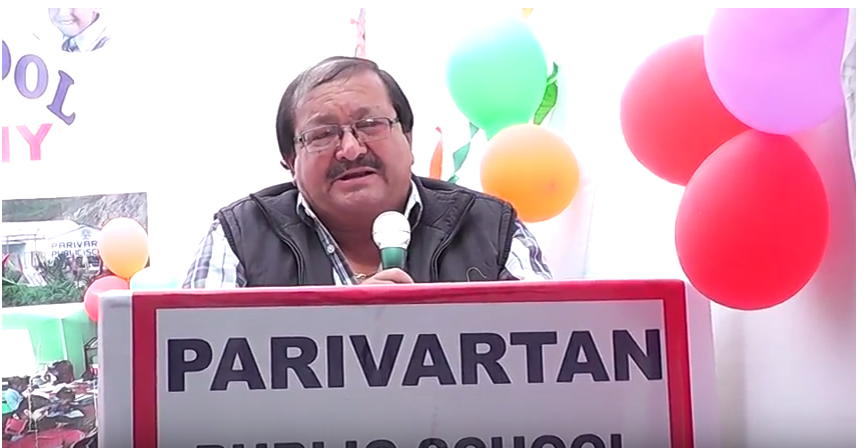 Mr Padvendra Singh Bisht speach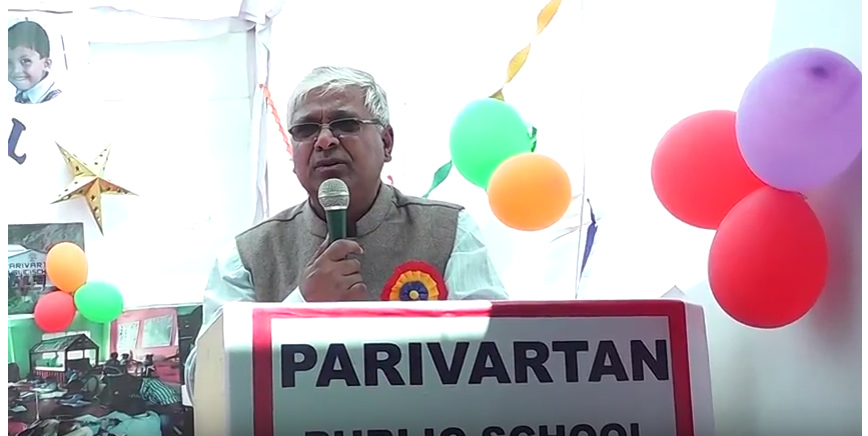 PARIVARTAN SCHOOL C S Juyal speach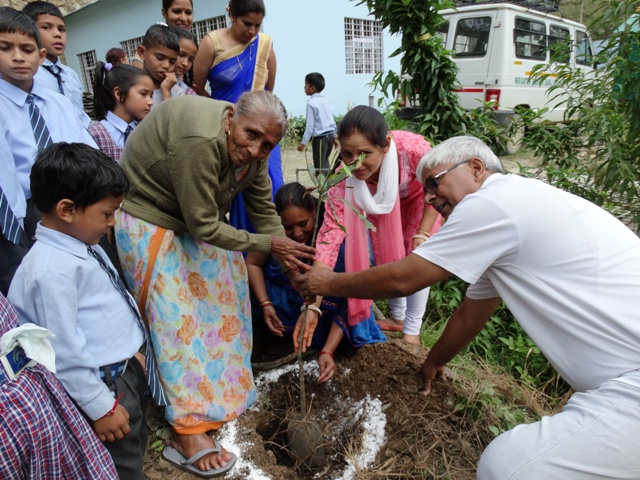 Plantation 2017
Parivartan this year also performed plantation programme as earlier years. Actually the traditional farming is becoming uneconomically and the population is being migrated regularly to cities and towns. Land is increasing barren year by year. We are trying to get something new to change the scenario.
The fruit plantation is a part, that we are doing regularly. This year we have planted various fruit plants such as mango, citrus, amla and pomegranate in village Kanda. We are also trying to plant green gold plants here the "TEAK" on these barren land.
The Parivartan School is a green school so we are giving all nature knowledge to our students.
Government of India had made a regulation – not to cut trees onward 1000 meter sea level. This is not good for we hill people because if we use our land for cash crops and increase the greenery on our land as well as our economy.
The government of India and the Supreme Court must reconsider the issue for the benefit of people of the area and the greenery also.
Help to a student Sneha Bhatt of 1st Std
Mr. Ramesh Chamola an employee in State Bank of India, Ludhihana send us 6 month fee of Sneha Bhatt class 1st a poor student of Parivartan Public School,
The school is meant for the rural poor students who living in villages this far flung hill area where no hope of modern similar amenities of even small towns of the country.
We request those people who can support a child for his/studies with a little help.