Blog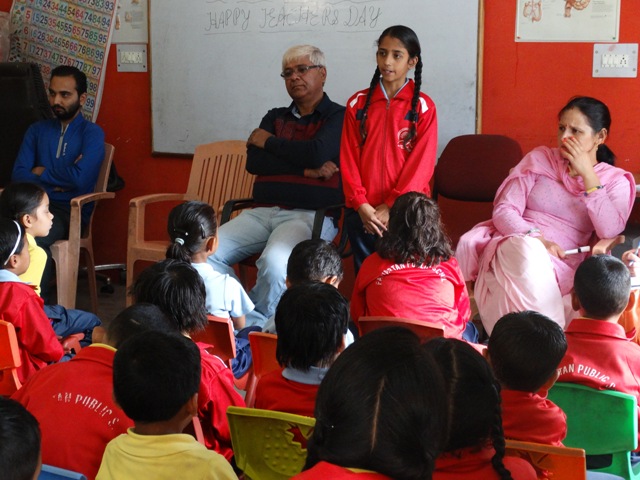 Green School
This is a Green School caring for our future.
This is a school for global awakening to preserve the Earth's resources through shifting our behavior to be more sustainable and responsible, not only for today but for also for the future that we are teaching here.
The School is about more than curriculum, more than programming and more than bricks and mortars. It is a school that supports the idea of global sustainability in every way.
Although the school is very small, unnoticed in the farthest part of the nation in a remote hill part of the Great Himalayas.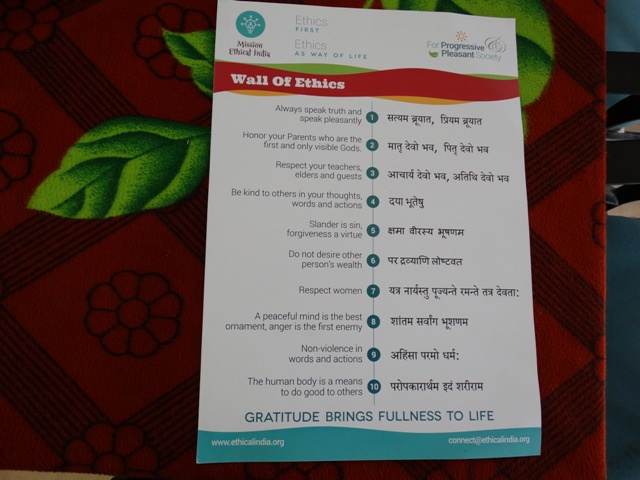 Teachers Day celebration
The school is not only developing syllable education but trying to develop the ethical values in students. Now days the society is become so practical and individual and nothing concern to the humane values but it is not the way of actual Indian life.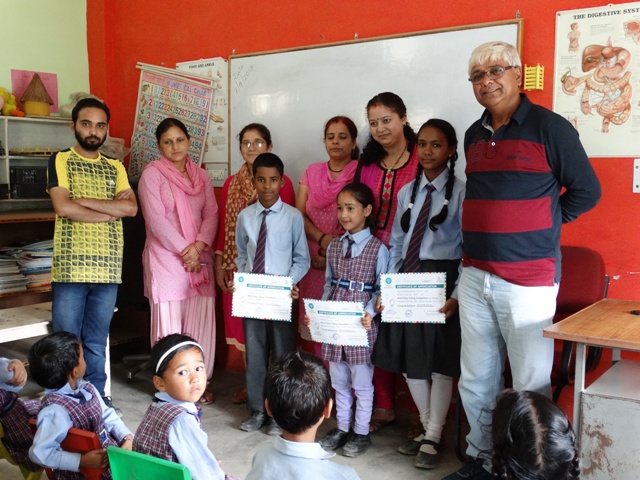 Teachers Day celebraation
Parivartan has organized the event and performed some programmes. One of these a speech contest and essay competition. Mission Ethical India provided the certificates to the winners. The winners are:
1st position - Khushi Panwar Class 1st
2nd " - Shubham Kumar Class 3rd
3rd " - Suhani Negi Class 7th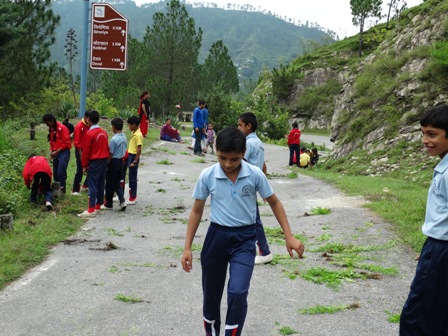 Cleaning the area from congress grass
Cleaning the area from congress grass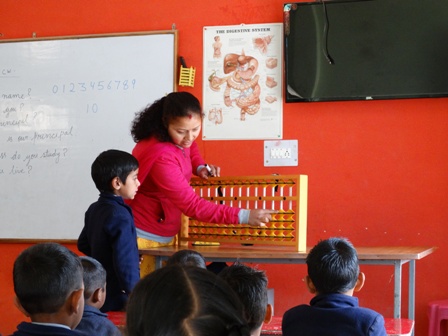 Abacus class
Abacus class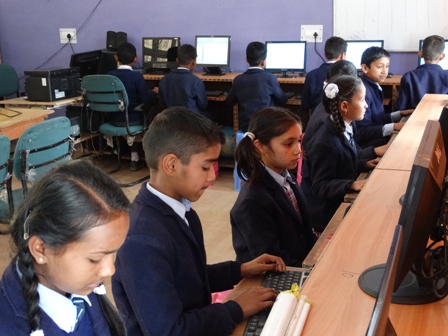 Computer class in Parivartan Public School
Computer class in Parivartan Public School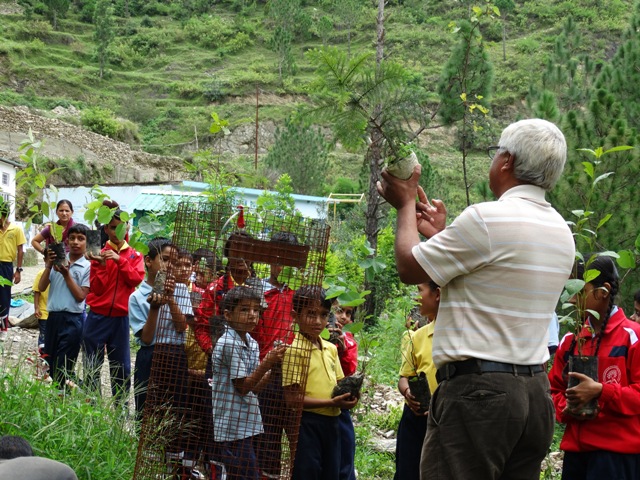 500 pomegranate plants
There was a plantation programme of the school. Our students have planted various tree in school premises and made a campaign to destroy congress grass a weed which effecting the health of local people. We do this every year and make free our surrounding from this weed. This is a foreign weed which develops asthma, skin diseases and like that. Another thing we have planted here 500 pomegranate plants with the help of the villages in the barren land which surrounded our premises.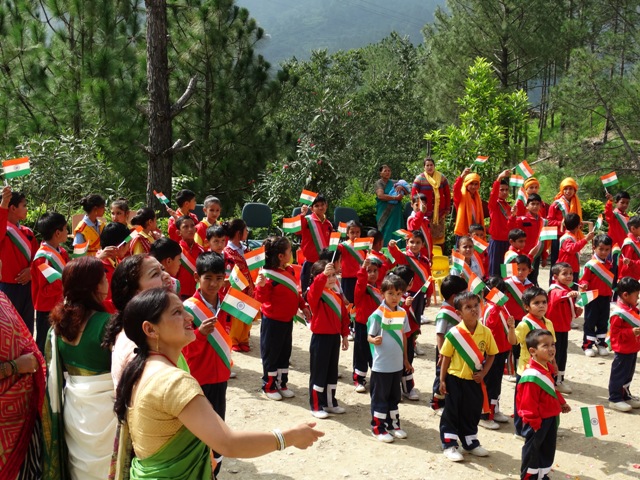 Independence Day
Parivartan celebrated Independence Day at its school. School children have participated in difference cultural programmes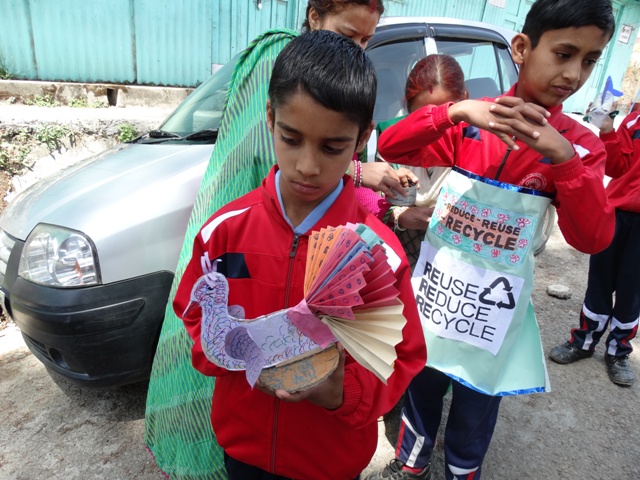 The Earth Day Network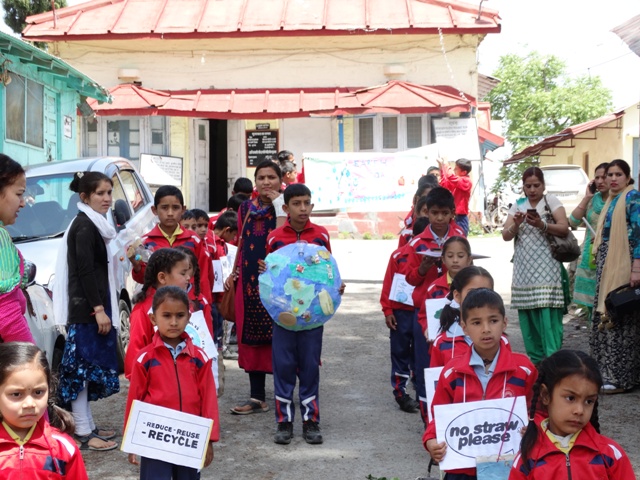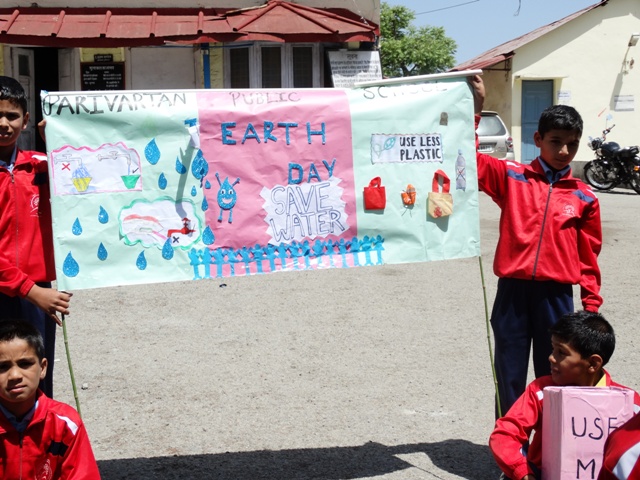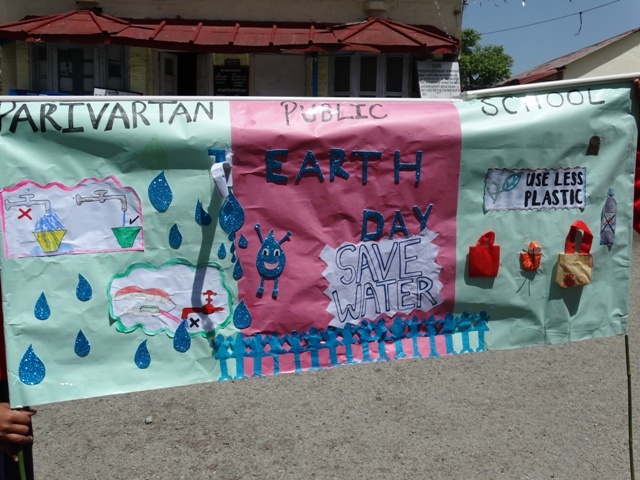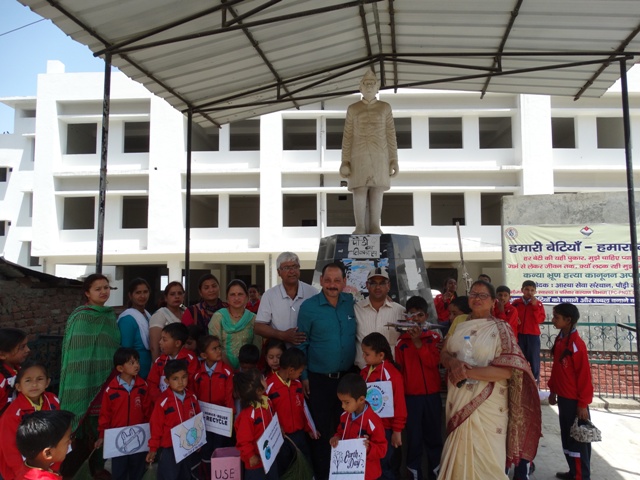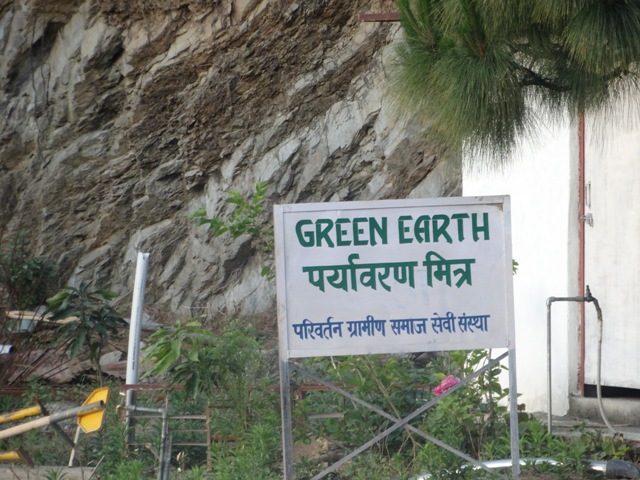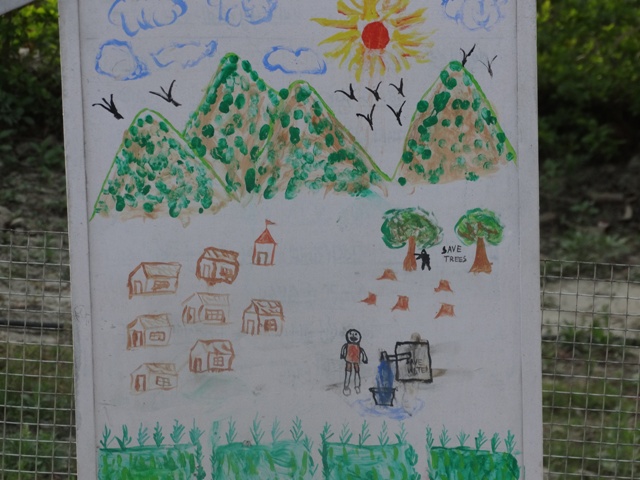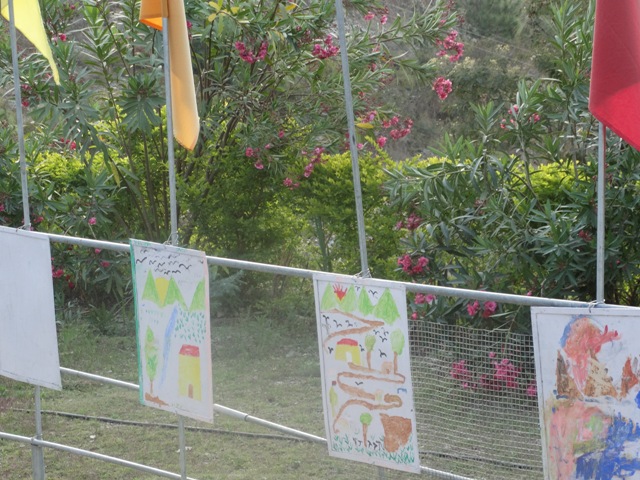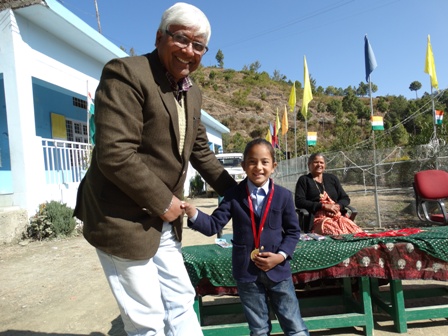 1st prize
The school's Pre-primary students got 1st prize in "Kot Mahotsava"